Top European Jurisdictions for Blockchain Companies
Generally speaking, the blockchain and crypto space has never had a good relationship with regulators. From the early years, when the fledgling industry was largely ignored, to more recent times, governments and regulators around the world have time and again demonstrated their inability to handle the sector. Some jurisdictions have reacted to the sector with open hostility, others have demonstrated a lack of understanding of the technology and willingness to adapt their legal frameworks to adequately meet the new requirements of the sector. 
That said, there have also been genuine attempts to adapt to the technology, with some jurisdictions making concentrated efforts to encourage innovation within the space. This is why we're now looking at some of the best jurisdictions for blockchain companies.
Switzerland
Arguably the first country that demonstrated a friendly attitude towards blockchain and crypto, Switzerland is the perfect way to kick off this list. The country has adopted a number of crypto and blockchain-friendly regulations, especially in the canton of Zug, which has rightfully earned the moniker "Crypto Valley" for its progressive regulatory regime regarding the technology.
One disadvantage of Switzerland is the cost of doing business in the country, as acquiring the necessary licenses can be quite pricey, not to mention the country's steep taxes. Another thing to consider is that Switzerland is not a member of the European Union, which places it outside the scope of the upcoming Markets in Crypto Assets regulation that aims to synchronize the various national regulatory frameworks across the EU.
Estonia and Lithuania
The Baltic region has traditionally been known to be quite welcoming to technological innovation, especially the country of Estonia, which has embraced things like electronic voting, as well as a wide range of electronic services. Estonia has also been among the preferred destinations for blockchain and crypto businesses. However, this is likely to change, as Estonia is introducing stricter requirements for blockchain and crypto businesses operating in the country. This has prompted some projects to reconsider relocating to neighboring Lithuania, where the regulatory regime remains more relaxed. 
Both Estonia and Lithuania are among the more affordable destinations on our list, although they are well behind the best option in terms of cost-effectiveness (read below).
Malta
The Maltese authorities have repeatedly demonstrated that they are flexible enough and willing to make the necessary adjustments to make it easier for businesses from various industries to operate in the country. We've seen this friendly attitude towards gaming and fintech companies and now the same approach has been applied to the DLT industry as well. Malta has been one of the first jurisdictions that have attempted to build a clear and robust regulatory framework to serve the industry. To that end, the country has introduced several bills covering various aspects of the industry, including providing guidelines for initial coin offerings (ICOs) and security token offerings (STOs).
The introduction of such a comprehensive framework has been a double-edged sword, however. Many companies have felt that the regime is too strict and acquiring the necessary licenses is quite expensive.
Gibraltar
Gibraltar is often touted as a shining example of crypto regulation done right. The jurisdiction has introduced a number of DLT-focused laws and regulations and has established guidelines for registering DLT and crypto businesses. Crypto exchanges are allowed to operate in the territory as long as they comply with the established rules and, while cryptocurrencies do not have the status of a legal tender, they can be considered electronic money if they meet certain criteria.
Bulgaria
Thanks to its fast Internet, low taxes, and the abundance of local talent, Bulgaria has already been recognized as a preferred destination for tech firms, with companies like Experian, VMware, and HP having already established offices in the country. These are some of the factors that also make the country an excellent choice for registering a crypto- or DLT-focused business.
From a legal standpoint opening a DLT business in Bulgaria is pretty straightforward. While the country doesn't have a dedicated legal framework for the industry, most DLT business models can be covered by acquiring two licenses – a service license for exchange between virtual and recognized currencies and a license for wallet providers that offer custodial services.
Another selling point is that there's virtually no capital requirement for opening a limited company and that the country has a flat corporate tax. This, along with the low licensing and government fees make Bulgaria the most economical destination for opening a crypto or DLT business.
Choosing the right jurisdiction to set up shop is an important step for any starting business. This is especially true for businesses that are operating in the blockchain industry, which, itself, is still in its formative years and is often looked down upon by regulators across the world.
Security tokens are a crypto asset type that represents an ownership stake in an asset or a business. A security token essentially serves a similar role to traditional securities such as shares so it warrants the same regulatory scrutiny as those types of financial instruments.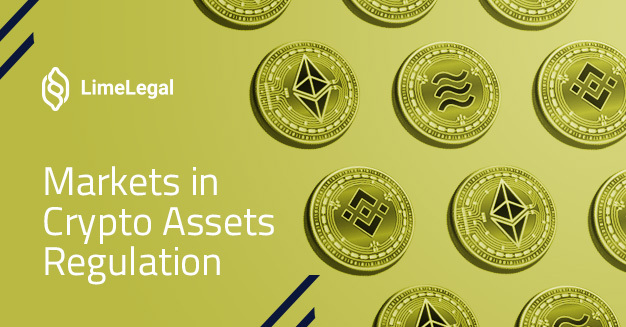 Regulation of the blockchain and crypto space has been notoriously hard to work out, especially after cryptocurrencies like Bitcoin and Ether rose to prominence and kicked off a larger crypto boom in the latter part of the previous decade.